Trading With Irontrade made easy
Iron Trading is a professional trading platform with the most popular FOREX market assets: currencies EUR/USD, GBP/USD and many others, as well as stocks of leading world companies.
So, why thousands of traders have chosen us?
– Our platform is affordable for anyone because the minimum deposit is just 10$ and the minimum amount of a deal is 1$.
– For those who have just started their trading career, we offer a free demo-account with 1000$ available right after the registration.
– Switching from a demo account to a real one is possible instantly, you just need to make a deposit.
– We are ready to help you 24/7.
– Iron Trading offers free video tutorials, e-mail newsletters, and opinion articles.
– Everything that you need for successful trading is included in the app: a wide range of assets, popular currency pairs, a broad variety of instruments, instant order execution, real-time quotes.
Trade wherever you feel comfortable!
You have just three steps to do:
install the app;
register;
execute orders and enjoy all the advantages of Iron Trading.
You can register here if you have never created an IronTrade account.
After registration, login to your trading account.
You will see a trading interface that looks like the image shown below
Study the trading interface with the help of the pointers shown in the image.
All assets in IronTrade have 90% income return.
Meaning, if you trade with $100 in IronTrade, you will get $190 net income when you win.
Types of account you can create with Irontrade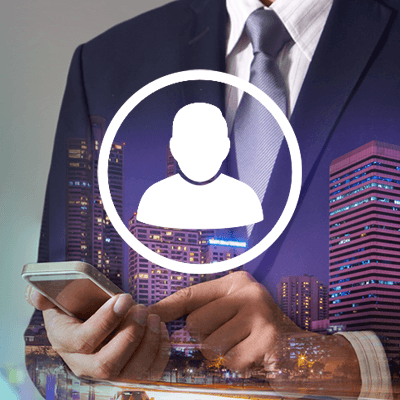 There are three types of account available from IronTrade. Here we take a closer look at what they are.
Demo Account
This account is strictly for 'practice' purposes only. It is a useful tool for beginners to get the feel of the 'real' trading platform that IronTrade uses but is unsuited for any analytical purposes because it does not reflect real-time trading. For information only, it also consistently shows a payout percentage of 90%, which is only applicable to an account with VIP status.
Standard Account
A Standard account is the first step for traders ready to take their investments to the real world. Although the recommended deposit sum is $100, the minimum deposit required is just $10. As IronTrade's website is still undergoing improvement, there is currently no published figures concerning maximum open trades, or about maximum investment amounts permitted for this account type. However, the maximum payout is 80% after deduction of the broker's share and fees for the trade.
VIP Account
Opening a VIP account requires a minimum deposit amount of $900. As already explained under the Standard account information, the website does not currently publicise detailed figures for maximum open trades or capping. We are aware that the payout for VIP accounts increases to a quoted 90%. IronTrade also claims that VIP clients will receive extra bonuses and faster withdrawal times, but again, no specific details are currently available.
How to Trade With IronTrade.
Login to your Iron Trade account or register here to access the platform.
Choose the best asset to trade with – example of assets – EUR/USD.
Enter the amount you wish to trade with – the minimum trading amount in IronTrade is Ksh. 10.
Select the time you want your trade to run – minimum trade time in IronTrade is 30 seconds.
Choose the direction of your trade by clicking up or down buttons to open a trade.
Did I tell you that Irontrade is based in Kingstown on the Caribbean island of St. Vincent and the Grenadines, IronTrade opened up its website for binary options trading less than a year ago, in 2019. Since then, it has concentrated its efforts on building its client base and attracting new business with a substantial welcome bonus offer.
IronTrade offers it's trading clients two account options, Standard or VIP and options on over 70 assets which cover currency pairs, stocks, indices and commodities. It also has facilities for clients to continue trading over the weekend period when the binary options markets are closed, by using an OTC agent.
IronTrade boasts a bespoke trading platform and equally functional apps suited to both Android and iOS mobile devices, as well as opportunities to enter tournament events, funded with its unique currency T¢ (tournament coins). Although IronTrade has not been in the binary options market long enough to judge against longer-standing brokers, it does seem to be making an impact with traders.
In this review, you will learn:
Some useful facts about IronTrade
The bonus options available from them
What special features IronTrade offers
We wish you successful trading with IronTrade!
Internet access is necessary for the usage of the application.
The application is not intended for persons less than 18 years of age.
Risk notification: financial products offered on this website may have an increased level of risk and may lead to significant financial losses or complete lose of funds. Never invest more money than you can afford to spend.
CLICK HERE to start trading with irontrade